Committees
Forums
Younger Members Forum
Younger Members Forum
Welcome to:
ASCE San Bernardino & Riverside Counties Branch Younger Member Forum Page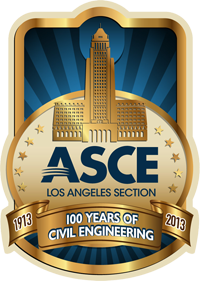 Welcome to: ASCE San Bernardino & Riverside Counties Branch Younger Member Forum Page
ASCE SB-Riv YMF welcomes all young Civil Engineers to join in on the opportunities to meet up with other recent graduates & young professionals!
Throughout the year we have professional development opportunities, fun social events, tours of significant projects being designed & constructed in our region, opportunities to give back to our communities, events to help support the CBU and CPP Civil Engineering students and fun events at our local K-12 schools to encourage more students to choose rewarding careers in Civil Engineering!
In addition to our YMF there are many other benefits, resources and opportunities that the American Society of Engineers, ASCE, has to offer as you develop your professional career as a Civil Engineer.
Event Photos
[scroll down over photos to see more . . .]
First Annual Engineers Day in City of Riverside
[scroll down over photos to see more . . .]
FaceBook Photos
We have an active group of Younger Members but are always looking for new members and new ideas. All Younger Members are welcome to attend our monthly Board Meeting that is held the first Wednesday of the month at Panera Bread 11550 4th St, Rancho Cucamonga at 6:15pm.

Click Here to check out the Description of YMF Board Positions to see how you can stay involved and keep on inspiring.
Please add your name to our email list to receive information on upcoming events and our newsletter:
Note: Please ensure that the date is showing before submiting . . .
Thank you for your continued support and commitment to ASCE.
2016-2017 Younger Member Forum Officers
---
Cal Poly Pomona ASCE Student Chapter
Rebecca Lee - President; email:
rclee328@gmail.com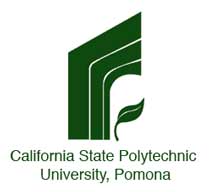 Cal Baptist University ASCE Student Chapter
Thomas Hawkins - President; email:
Thomas.Hawkins@calbaptist.edu
Nadia Mugisha - Vice-President; email:
Nadia.Mugisha@calbaptist.edu

---
Newsletters
Check out our LA Sector Newsletters to see the array of activities ASCE LA YMF organizes for the benefit of our members and the local communities. We hope you will join us at future events!
Expand All
|
Contract All
Announcements

► Scholarship Announcement
Click Here for information
---
Events
---
table scrolls horizontally if you are viewing on a small device
Past YMF Presidents

SBR YMF was established and created in 2004. Below is a list of SBR YMF's past presidents.
| Name | Year |
| --- | --- |
| None | 2004 |
| Laurentiu Popescu, P.E., M.ASCE | 2005 |
| David Garcia, P.E., M.ASCE | 2006 |
| Alberto Martinez, P.E., M.ASCE | 2007 |
| Komy Ghods, P.E., M.ASCE | 2008 |
| Edwin Quinonez, P.E., M.ASCE | 2009 |
| Jeremy S. Petersen, P.E., M.ASCE | 2010 |
| Robert E. Vasquez, P.E., M.ASCE | 2011 |
| Helio K. Takano, P.E., M.ASCE | 2012 |
| Julianna Gonzalez, P.E., M.ASCE | 2013 |
| Melissa T. Barbosa, P.E., M.ASCE | 2014 |
| Mark W. Swanson, P.E., M.ASCE | 2015 |
| Michael Andersen, P.E | 2016 |
OUR SPONSORS